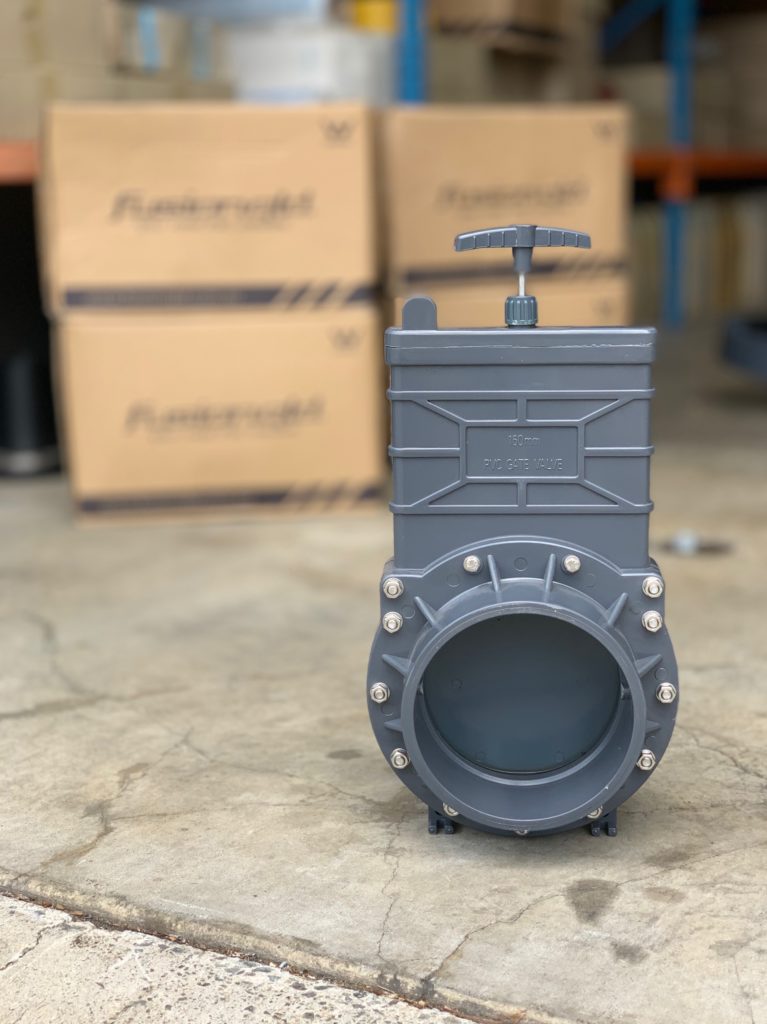 Fusion Qld is proud to announce they will be the first company in Australia to offer 250mm and 300mm manual operated Sliding Gate Valves.
Our range of 250mm and 300mm uPVC Gate Valves come complete with stainless steel paddles and handles. Large uPVC Gate Valves are a lightweight and cost effective alternative to steel valves. They offer full port with no restrictions. The manual operated gate allows for quick open and close. uPVC Gate Valves are suitable for irrigation applications and aquaculture industries.

Gate Valves, suitable for low pressure applications are available from 40mm -150mm, non-pressure valves are available from 90mm – 300mm

Our range of valves are available from both of our Fusion Queensland and Fusion Melbourne locations.
To learn more about these quality valves please follow the link;