Our range of PE threaded female adaptors now include; 90mm x 3″ & 110mm x 4″
Fusion Qld's range of PE100 female and male long spigot adaptors are suitable for both Butt Fusion and Electrofusion applications. They are rated to PN16 or SDR11.  

We offer one of the most comprehensive ranges of PE adaptors within Australia. Sizes are available from 20mm – 1/2″ up to the largest 110mm x 4″ in both male and female options.  

Our adaptors are suitable for poly tank fabrication along with general irrigation or plumbing applications.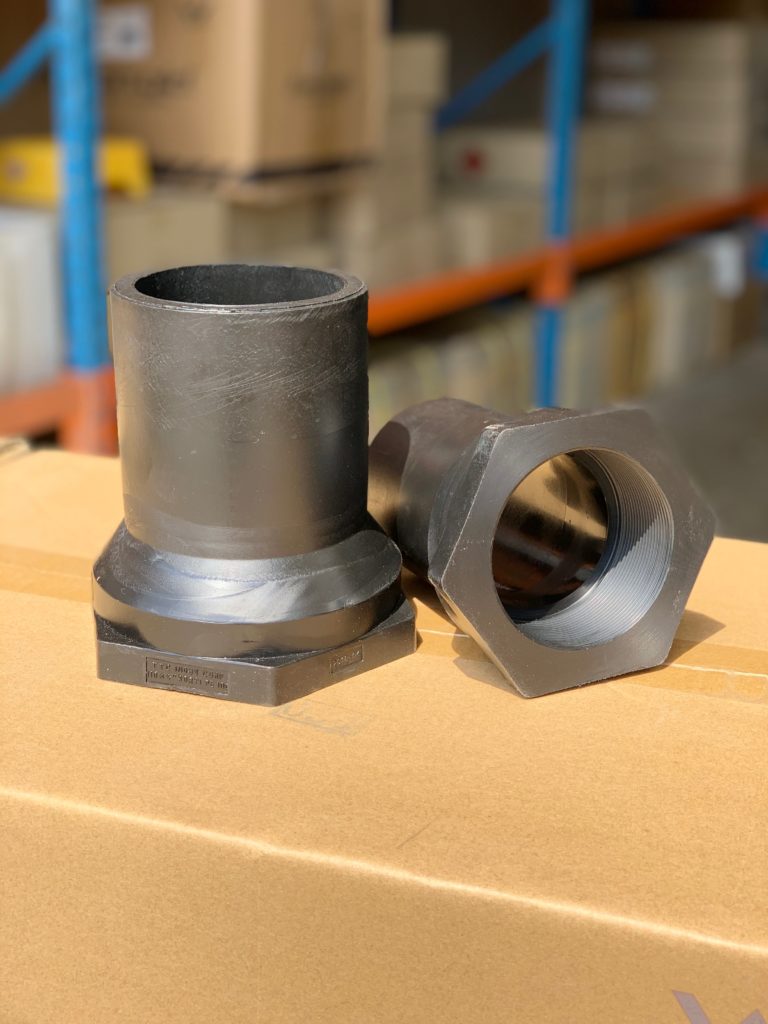 Follow the following link learn more to see our full range of PE threaded adaptors.
| | | |
| --- | --- | --- |
| Size | Code | Description |
| 20mm x 1/2″ | BWAF2012 | 20mm x ½" BSPT Adaptor Female |
| 25mm x 3/4″ | BWAF2534 | 25mm x ¾" BSPT Adaptor Female |
| 32mm x 1″ | BWAF321 | 32mm x 1″ BSPT Adaptor Female |
| 40mm x 1¼" | BWAF40114 | 40mm x 1¼" BSPT Adaptor Female |
| 50mm x 1½" | BWAF50112 | 50mm x 1½" BSPT Adaptor Female |
| 63mm x 2″ | BWAF632 | 63mm x 2″ BSPT Adaptor Female |
| 75mm x 2½" | BWAF75212 | 75mm x 2½" BSPT Adaptor Female |
| 90mm x 3″ | BWAF903 | 90mm x 3″ BSPT Adaptor Female |
| 110mm x 4″ | BWAF1104 | 110mm x 4″ BSPT Adaptor Female |